The Lord is My Shepherd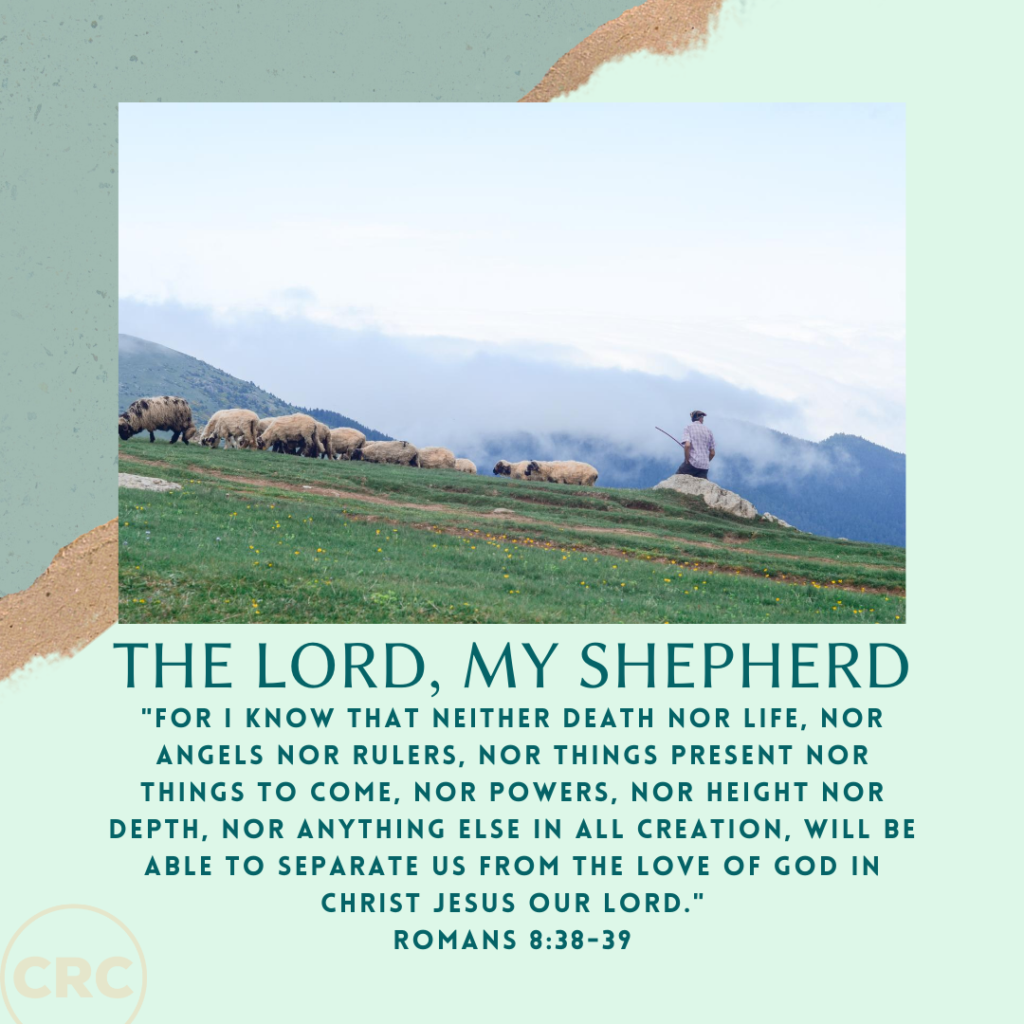 In the midst of this world wide pandemic, it may feel like your whole world has turned upside down. All of a sudden everything seems unstable and insecure. You may even be feeling lost, or so overwhelmed that it's difficult to focus and get through the day. You may be one of those who have just lost their job, or are facing a financial crisis.
In all of this, you may also be feeling alone today.
The most common lie that Satan uses to instill fear and discouragement into us, is that God is far away or absent from us.
But God's word continually reminds us that He is with us ALWAYS!
I encourage you to hold the hand of Jesus. Let Him lead you.
He is your great Shepherd, and has promised never to leave or forsake you.
"Be strong and of good courage, do not fear nor be afraid; for the Lord your God, He is the One who goes with you. He will not leave you nor forsake you."
(Deut 31:6)
A spiritual battle, or vicious storm cannot be fought, or faced in your own strength … the enemy will always try isolate and make you feel alone. But you are part of the family of God, no matter how you may 'feel' today, nothing and no one can seperate you from the love, care and protection of your great shepherd.
Say aloud and confess the following:
"Thank you Jesus that You are with me! You have promised to never leave or forsake me, or my family. I commit this day to you, and choose to walk in faith, with courage and confidence, knowing that You will surround me with peace, protection and provision.
I praise You in the midst of the battle and will therefore see the victory!"

"For I know that neither death nor life, nor angels nor rulers, nor things present nor things to come, nor powers, nor height nor depth, nor anything else in all creation, will be able to separate us from the love of God in Christ Jesus our Lord." (Romans 8:38-39)
I encourage you to have communion as often as possible. Alone, or with your family. It declares our covenant with Jesus and reminds us of what the Cross accomplished.